Integrated Past Life Healing Practitioner
I believe that in order to achieve the best results for clients as a Practitioner, regardless of your chosen healing modality, is to be the best version of yourself. In order be your best self, is personal -healing and development on your learning journey.
The course that I've created in order to become an "Integrated Past Life Healing Strategist', incorporates, what I've found to be the most profound information and education, based on the courses that I teach and also that of some very special colleagues, who have also helped me on this journey of understanding many aspects of past lives, especially more ways to access them in order to heal.
Any form of wholistic healing, needs to consider incorporating the mind, body and soul, hence why I'm so excited to have met the other trainers into this training program, who I believe are some of the best in the world at what they do. They will expand your knowledge and experiences to help you to then assist your clients.
EFT (Emotional Freedom Techniques)
Accredited Certification Training
Duration: 3 days live training
EFT is at the core of this modality. On completion of requirements, you will have the added bonus of being a Practitioner.
Matrix Reimprinting Foundation Practitioner Training.
Accredited Certification Training
Duration: 2 days live training, plus watching minimum of 16 hours of educational videos.
Matrix Reimprinting is an advanced use of EFT, which is gentler, yet gets to core issues faster and allows permanent, healing at a core level.
Matrix Reimprinting for Specific Issues
Duration: 2 days live training
I have found any physical or psychological issue, can stem from past life experiences. In which case it is necessary to have a deeper understanding of specific life issues. Included is understanding and healing allergies, phobias, relationships, recovering from abuse, birth trauma, grief/bereavement, serious illness, chronic stress/anxiety/depression, life issues, the relevance of morphic fields.
Matrix Past Life Reimprinting Training
Duration: 3 days Live Training plus access to the online membership site and private Facebook group
Resolving past life trauma can be the missing key to creating healing ripples in your life. Practitioners and trainers repeatedly report how often past lives arise to be worked on and that working with the ECHOs can have incredible healing shifts. Learn the tools to confidently work with Past Lives using Matrix Reimprinting, and be able to work elegantly and confidently with past life trauma.
This new training is designed to equip you with all the tools, questions and examples you need to feel confident when working with past lives in the matrix – which is one of the most beautiful and healing ways to work with trauma.  
Past lives…
Are they real?
Are they metaphors?
Are they important?
Ultimately, we (and our clients) will all have our own beliefs regarding past lives.  It is not our place to judge or impose our own ideologies – as practitioners we need to ensure that we are equipped in a way that best serves the person we are working with, practically, emotionally and safely. After lengthy exploration and client sessions, this deep dive training and interactive support has been created by Caroline Dawson, EFT and Matrix Reimprinting trainer, creator of Matrix Past Life Reimprinting. It has been created under the directive of Karl Dawson, creator of Matrix Reimprinting.
Biocompass (Formally Meta Health) Introduction
Duration: 2 Days Live or online Training
Biocompass(R) uses the intelligence of your body to discover your root emotion issues and solve them. Understanding the exact emotional root-cause why the body created that disease gives you a clear pathway towards health and vitality. It is a unique and powerful tool that allows you and your clients to have a deeper understanding of physical and psychological diseases processes.
Stress creates different diseases in different people. It has been recognized for many years that stress plays a vital role in vitality, health and wellness. However, the exact mechanisms are unknown. What does stress do and why does it create disease… in some people.
When stress creates disease, why then does it create a heart attack in one person and adrenal burnout in another person? Biocompass® gives you the answer.
Learn how to access the relevant source trauma(s) leading into empowered healing with EFT or Matrix Reimprinting.
Our Spiritual Philosophy (With Father and Son, David and Bernard Frank)   
Duration: 30 hours-online or live
Here at Frankly Shamanic, we do not believe in belief or judgement. We only acknowledge personal experiences as meaningful. Furthermore, we don't expect students to accept as true what we say but only to trust their own experiences.  Our aim, therefore, is to facilitate our students to have a mystical experience that they consider profound.  For this reason, all our courses are experiential.
We define Shamanism as "The ability to act as an intermediary between the human world and the spirit world by connecting with ancestors, deities, spirit guides and power animals while in a trance-like state.  The purpose is healing, self-empowerment, guidance and spiritual development."  Our emphasis is on Northern European Shamanism rather than Native American spirituality.
Therefore, our spiritual philosophy is based on the concept that the spirit world will always be there to help us when they perceive that we are striving to make life better for ourselves and others.  Only with hard work, wisdom, and striving to achieve our full potential and personal enlightenment will the gods' blessings come.  We define enlightenment as "A shift in consciousness, where truth is discovered through personal experience, which is beyond all concepts and beliefs, resulting in the recognition of fundamental oneness with all of existence and that your true nature is whole, unbounded and everlasting."
Aims and Objectives
To explore the six core conditions and how they impact our lives.
To improve the student's experience of personal power and self-respect, leading to improved confidence and emotional wellbeing. We consider this essential for spiritual development.
To facilitate participants to have personal experiences of connecting with ancestors, spirit guides, deities, angels and the spirits that reside in all things. The purpose is one of healing, guidance, experience, self-empowerment and wisdom.
To enable participants to have experiences of being in harmony and oneness with the universe.
To enable students to experience journeying to different dimensions.
To facilitate students in enhancing their psychic abilities.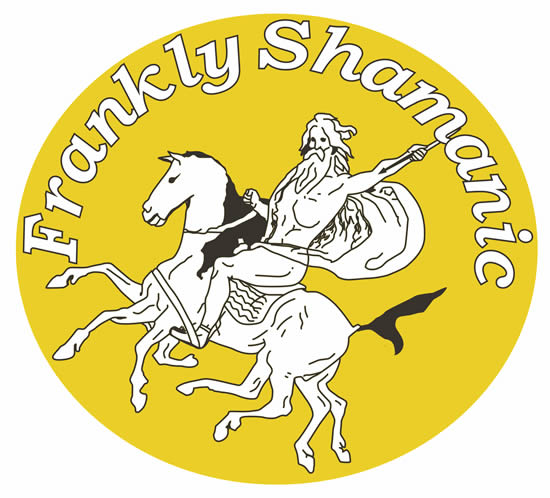 Find your true nature and develop harmony between your intellect, emotions, body, soul and the wider universe, resulting in inner strength, tranquillity and a feeling of belonging and oneness with the divine. 
Natural Energy Vibrations – with Nev Winkworth  
Duration: 10 hours Online or Live
Welcome to Healing with NEV – Integrated Healing
N – Natural
E – Energy
V – Vibrations
We are one with everything and everything is one with us. Natural energy exists everywhere. It is in us and all around us. When we come back into balance with ourselves and our divine essence, we realise our connection to all things. In this space healing takes place and magic happens. I hold a very sacred space and through my hands, I communicate with tissues and energy systems of the body. In this sacred space, a harmonising and rebalancing occurs which allows for reconnection and reintegration on a soul level.
I open myself to all the healing energies of the universe and allow those energies to flow through my hands to aid in and enhance the healing process. Incorporating this with the healing energies and vibrations of sound as well as the vibrations and smells of essential oils creates an integrated healing experience which is intuitively created for your own unique needs.