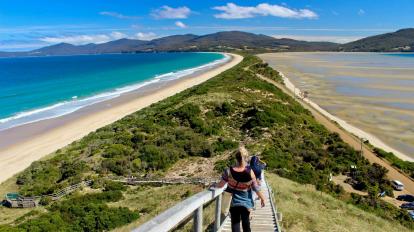 EFTMRA EFT Level 1 and 2 Accredited Courses, Tasmania
March 25 @ 9:30 am

-

March 27 @ 5:30 pm

|

$770
Would you like to be one of the top EFT Practitioners in the World, in a short period of time?
At EFTMRA (EFT and Matrix Reimprinting Academy) we are the only EFT training authority that teaches  Matrix Reimprinting (likened to being like EFT on steroids by students).
MR has the foundations of EFT, however applied differently to get a deeper understanding of situations and self, in a gentle way, that allows more profound permanent healing.
EFT Level 1 and 2 is the pre requisite.
As a trainer I am also one of the few in the World who also introduces to the courses Biocompass (formerly  Meta Health) which is ground breaking insights into what themes of trauma have resulted in which physical or psychological issue.
The synergy of EFT, MR and Biocompass are proving to be a powerful combination to getting gentle but fast healing at a core level, which is very exciting and why I love teaching these tools.
When trained in the right way, EFT is very simple and easy to use to get great results, with minimal effort from the Practitioner, as any healing work should be.
At EFTMRA I have found that some elements we have added to the normal EFT protocols have made the difference to the speed of learning and the results, at the same time minimalising the feelings of trauma for the client.
The Founder of EFTMRA  (EFT and Matrix Reimprinting Academy) is Karl Dawson.
Karl is one of the original 28 Masters trained by Gary Craig, Founder of EFT and Karl also created Matrix Reimprinting. I feel blessed to have had him as my Trainer and Mentor for 10 years.
Learning this modality in a simple way, means it is an easy process to teach to young children in particular, so they can use it in any moment they are experiencing pain or trauma.
The simpler the process, the more people are going to use it.
Having studied the mind/ body connection for many years through Meta Health, the added bonus is, I include some concepts to enhance learning and to start to have an understanding of how we can be very specific when tracing back physical ailments to trauma.
I guarantee that you will love the whole experiences that these courses have to offer.
To know if you qualify for these courses , more information or to register please contact Caroline M:0410417053
Certification Process:
Completion of the 3 days EFT Level 1 and 2
Completion of the EFT multiple choice test online for a nominal fee as processed externally.
Completion of 3 case studies
NB If you also attend the Matrix Reimprinting 2 day Foundation Workshop, you are not required to do case studies to be certified in EFT. The reason for this is, students find that once they learn MR and discover how much simpler, gentle and deeper healing it creates, then you are far less likely to use the standard EFT techniques to heal memories.
Why study EFT then? Because EFT and the content covered is the foundation of MR, aspects of which we do not cover on the MR Workshop.
Deposits EFT and MR Courses